Now In Stock: The Much-Anticipated Force In The Flesh 2!
Monday May 11, 2015

OK, so there are a lot of Star Wars nerds in the tattoo industry. Don't ask me how or why that happens to be the case, but I'm personally guilty of being one of them, having ridden my bike countless times through dangerous traffic to see The Empire Strikes Back as a teenager. The Star Wars films, to me, were not only a great cinematic adventure but also an example of what a crew of creative people could do if they set their minds to it... and a reminder that the instructions that come in a model kit are really just suggestions. If you want to use the parts of a battleship to make a star cruiser, all the more power to you.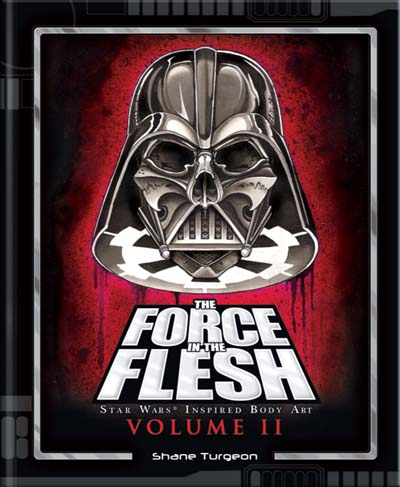 So it was fun to be invited to submit work to the original Force In The Flesh Star Wars Tattoo Art project a few years back. Star Wars fans in the tattoo industry were still just starting to emerge from the woodwork, so it felt like being part of an exclusive club. SW tattoos are way more common now, and with so many incredible artists doing their take on the theme, it was inevitable that a follow-up book project, The Force In The Flesh 2, would need to be published. Force 2 has just rolled off the press and it is indeed a powerhouse book, far thicker and more visually rich than its predecessor. As a tattoo book goes, it not only celebrates the Star Wars story in a graphically dazzling way but shows the incredible capability of the tattoo art form today.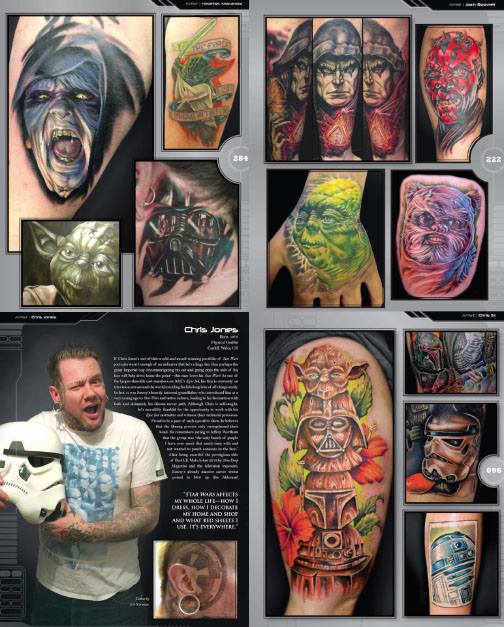 We still have a handful of the first edition in stock, but they are going fast- literally, I can hold them all in one hand. If you are interested in a copy of Force 1, now is your chance. But the new edition is a bigger, thicker volume with a dizzying array of Star Wars tattoo work from a broad variety of artists working in different styles, everything from traditional to realism and everything in between. It'll make a great addition to your art book collection or waiting room library... and we have them in stock now at our online store.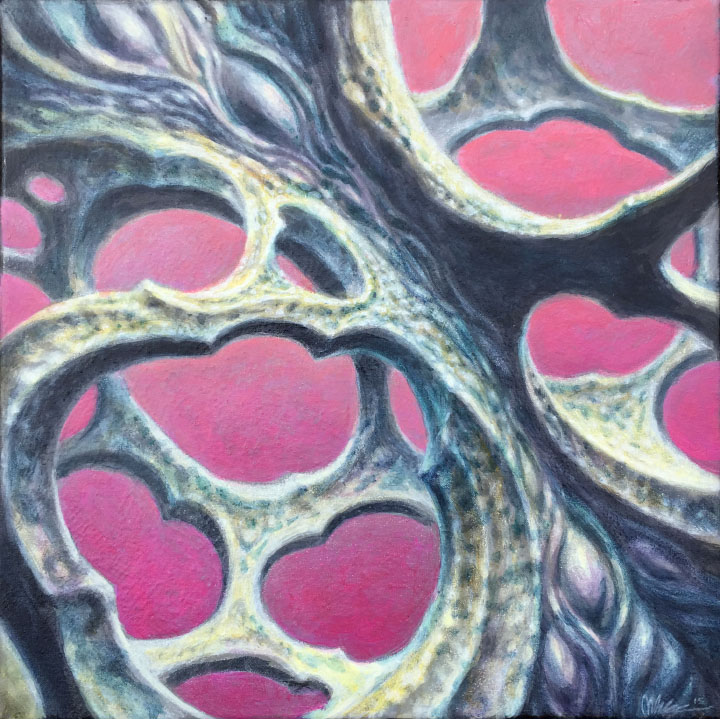 I also wanted to mention that I have a new painting listed at eBay. This one was just completed the other night, and is a 12x12" acrylic spatial study from a series that I'm presently working on. I've got it framed and ready to hang... drop by our eBay store to take a look at the listing.