New Ask Guy Critique Column, Plus A Few Great last-Minute Gifts!
Tuesday December 09, 2014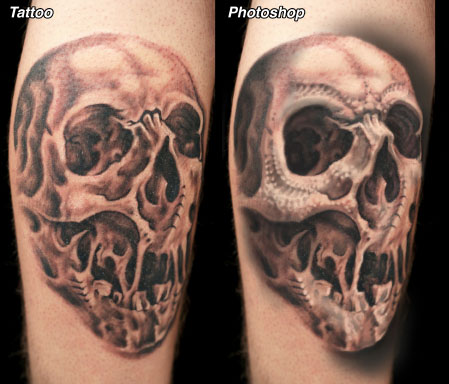 So another edition of my Ask Guy column has hit the newsstands, this time another one centered around a critique of another artist's work. Art critiques have been a standard part of artists' educations since time immemorial, and are something that you'll encounter at art school quite frequently. Many of us in the tattoo industry haven't run across this practice very much, though, which can make it tricky to get honest feedback from others in the profession. I've been enjoying the critique format of the Ask Guy column and have had some very positive feedback. You can see the latest edition in Tattoo Magazine #305, which is available now and also includes a fun interview that I did with artist Adrian Dominic, plus a lot of other fun stuff. You can also check out the column in the Ask Guy archive here at www.guyaitchison.com.