Vibrant New Art Print From Guy, Plus Major Gallery Update!
Monday December 08, 2014
When I completed my recent painting Radiant Flux, I had a lot of positive feedback, with a number of people asking me for prints. So it's finally been photographed properly and archival fine art canvas prints are rolling off the presses right now. They're a good mid size- 16x20"- with a wide border to allow for easy mounting. We are also offering it pre-stretched, so if you know of someone that this eye-catching image would be a perfect gift for, it can arrive stretched and ready to wrap in your favorite gaudy holiday wrapping paper. It's in the print gallery now at our online store, along with a broad catalog of other prints by both Michele and myself. We can guarantee shipping in time for Christmas on all US orders that come in by Dec.16.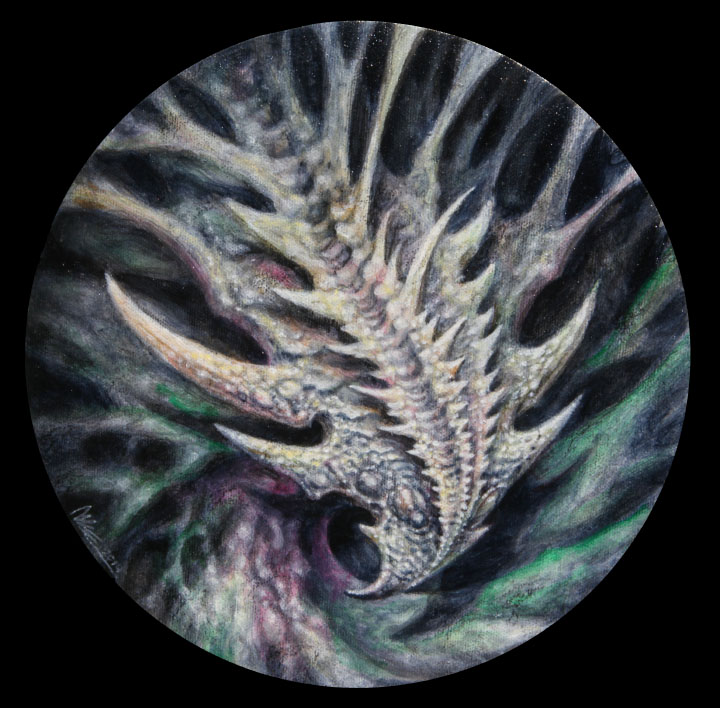 We've also updated my New Paintings gallery with 17 new images from this past year. In addition to Radiant Flux, I've also added 16 organic studies that I did over the past 6 months. Anyone who follows me on Instagram has likely seen at least some of these, but the Hyperspace galleries give you the full collection of uncropped images at a much higher resolution.