New Skeletal Anthology Book, Plus Another Painting On eBay!
Sunday November 09, 2014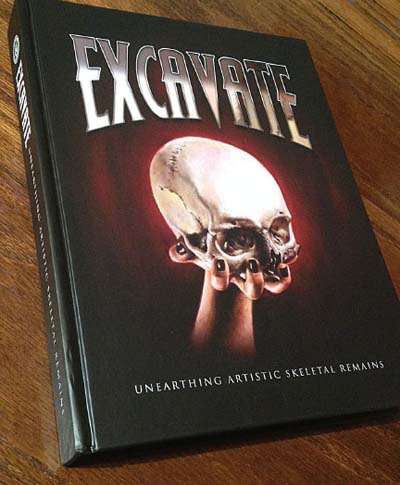 We've enjoyed all the great anthology books that have been released in the past few years by publishers such as Memento Publishing and Out Of Step Books, featuring work from diverse selections of artists, sometimes hundreds in a single volume. This would include books such as Tattoo Prodigies, Antennae of Inspiration and the more recent Cranial Visions, featuring a fun sampling of skull-and-bone themed work in every imaginable style and medium. Now comes a new release, Excavate, which presents a collection of macabre and thought-provoking skeletal art on skin, canvas, paper and sculpture by a list of artists too long to include here. It's over 400 pages, hardcover and laid out in a way that will keep you coming back and opening its pages, discovering something new each time. It's a great gift or a perfect addition to your studio or waiting room book collection, available now at our online store!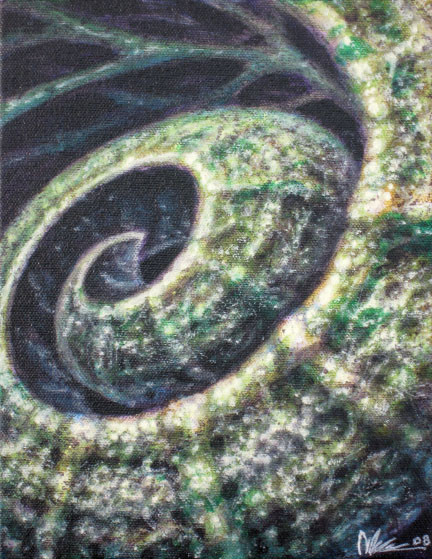 I also wanted to mention that I've listed another painting at eBay. This one is acrylic, 7x9", from 2009, and is signed and framed. It's an organic spiral from a period when I was exploring a crusty new direction with my texture and depth. Drop by our eBay store and check it out.