New Ask Guy Now in the Newstands... Plus Another Organica Painting Listed at eBay!
Friday July 18, 2014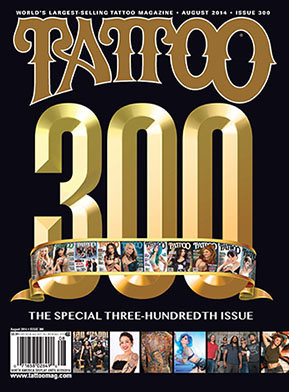 For my monthly Ask Guy column in Tattoo Magazine, I've gotten a great variety of questions ranging from artistic to professional to healing concerns, and I've been enjoying the diversity of conversation. This month, though, I'd like to touch on something a little different. We all know that tattooing can have an ugly side- as the artistic standards rise to amazing heights across the profession, the garbage being done on skin by untrained scratchers just looks worse and worse. These folks are also all too willing to tattoo minors, which we discuss in detail in this month's edition. But I believe that even situations like this one can be resolved in a positive way with a great tattoo. It's on newsstands now, or you can see it, along with all past columns, here at GuyAitchison.com.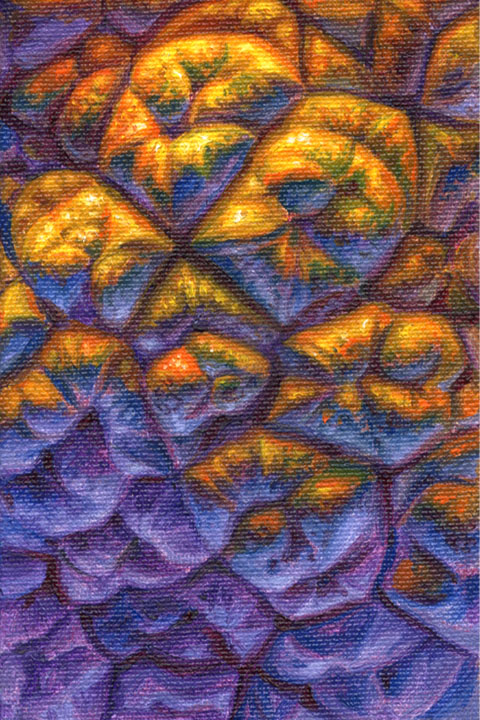 I've also just listed another original oil painting from my book Organica on eBay. We've already moved one of them, and will be listing a number of these originals over the coming months. All of them are framed, signed and dated. Drop by the eBay store now to see the current bid, and follow me on Instagram or Facebook for updates on the latest posted pieces.