Latest Ask Guy Column Now On Newsstands, Plus Gallery Update!
Monday May 19, 2014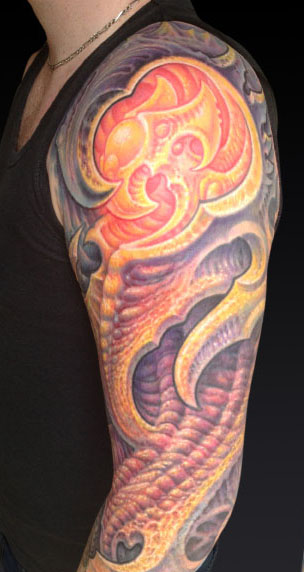 It's been a while since I've had a chance to update my galleries of paintings and tattoos... so you'll be happy to know that we've just added a variety of new pieces to both the New Tattoos and New Paintings galleries. Enjoy... and as always, you can check out my Instagram profile to see works in progress and other fun stuff.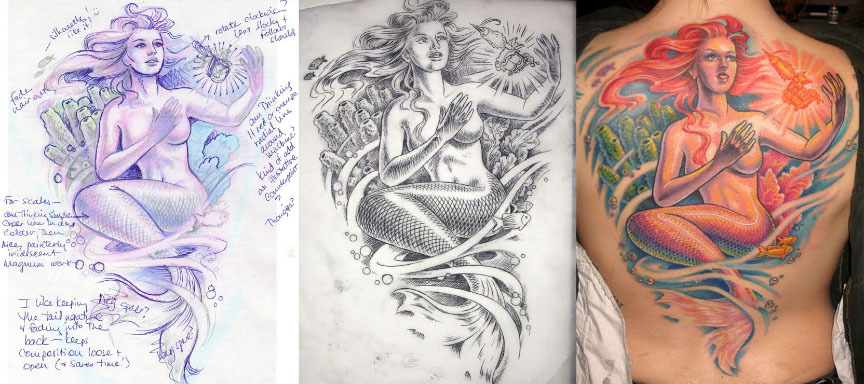 There's also a new Ask Guy column on the newsstands in this month's Tattoo Magazine; this time the questioner wanted to know about the collaborative process, which I tried to go into in detail, including some progress shots of a piece I did with my sister Hannah. I've been privileged to be able to collaborate with many of the industry's most innovative artists, and it's a process that I can't recommend enough when it comes to learning, inspiration, and just plain old artistic fun. You can see the column in the Ask Guy archive here at www.guyaitchison.com.
Thanks, and we'll be in touch soon!
Guy Aitchison

www.hyperspacestudios.com
www.tattooeducation.com
www.guyaitchison.com