Hyperspace Studios Seeking an Apprentice!
Friday November 22, 2013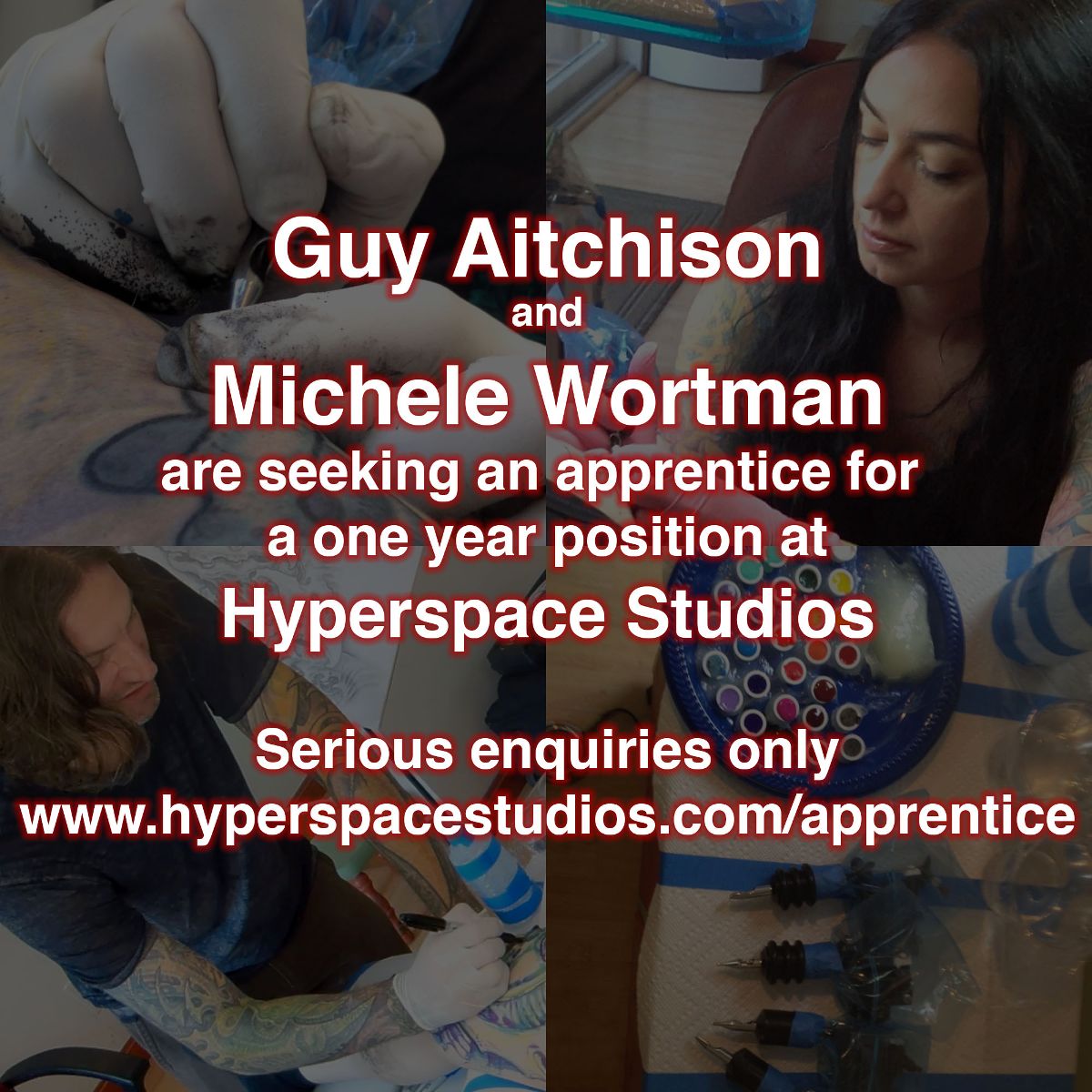 When I first started tattooing 25 years ago, I got a lucky break in being offered a proper apprenticeship at one of Chicago's more progressive shops, Bob Oslon's Custom Tattooing.It was a huge deal for me- I really wanted to learn the right way and didn't want to start out in my kitchen scratching on people. The two years I spent there were instrumental in my having the kind of foundation that allowed me to experiment and explore the tattoo medium without fear.
Although I've been involved in
www.tattooeducation.com
for much of my career, I've never actually taken on an apprentice in this traditional manner. Now it's time.
Michele
and I are looking for someone with a strong artistic background who wants to learn the tattoo medium in our private, cutting-edge studio environment. It will be a one year position with a curriculum spanning the full range of artistic, technical and professional aspects of tattooing. Although we are reaching out now, the position will be starting in late Spring or early Summer of 2014. If you believe you are the right person for this apprenticeship, go to our
apprentice page
for more information, or to fill out our application.
Thanks, and we look forward to hearing from you!
Guy Aitchison
Michele Wortman